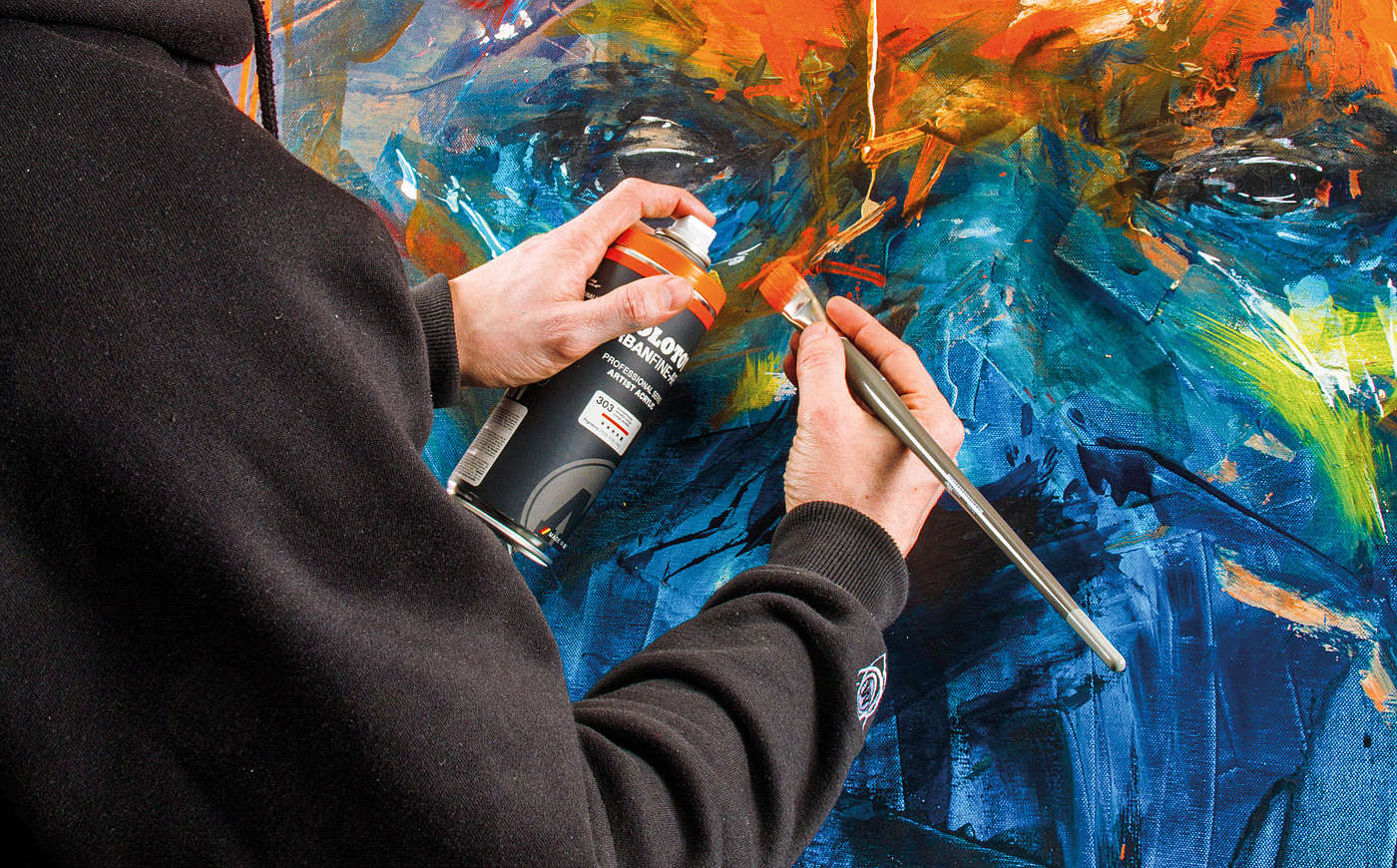 MOLOTOW™ PROFESSIONAL
The professional spray can series was especially developed for fine artists. By combining urban technologies and concepts with fine art settings, the professional spray can series is high quality in formula and function to give traditional art a more progressive, modern look.
URBAN FINE-ART™ TECHNOLOGY AND PERFORMANCE
The URBAN FINE-ART™ series consists of two different can types: The Artist Acrylic and the Special Series. The Artist Acrylic is perfect for traditional art applications because the paint is 100% pure acrylate, which makes it easy to mix, scape and texturize. The Special Series has a wide variety of spray paint colors, as well as priming and finishing sprays.
The URBAN FINE-ART™ series uses the Vari-Valve technology, which was specifically developed to enable stroke widths of 4–200 mm—with just one cap.
DOUBLE FUNCTION CAP

PATENTED MOLOTOW™-TECHNOLOGY