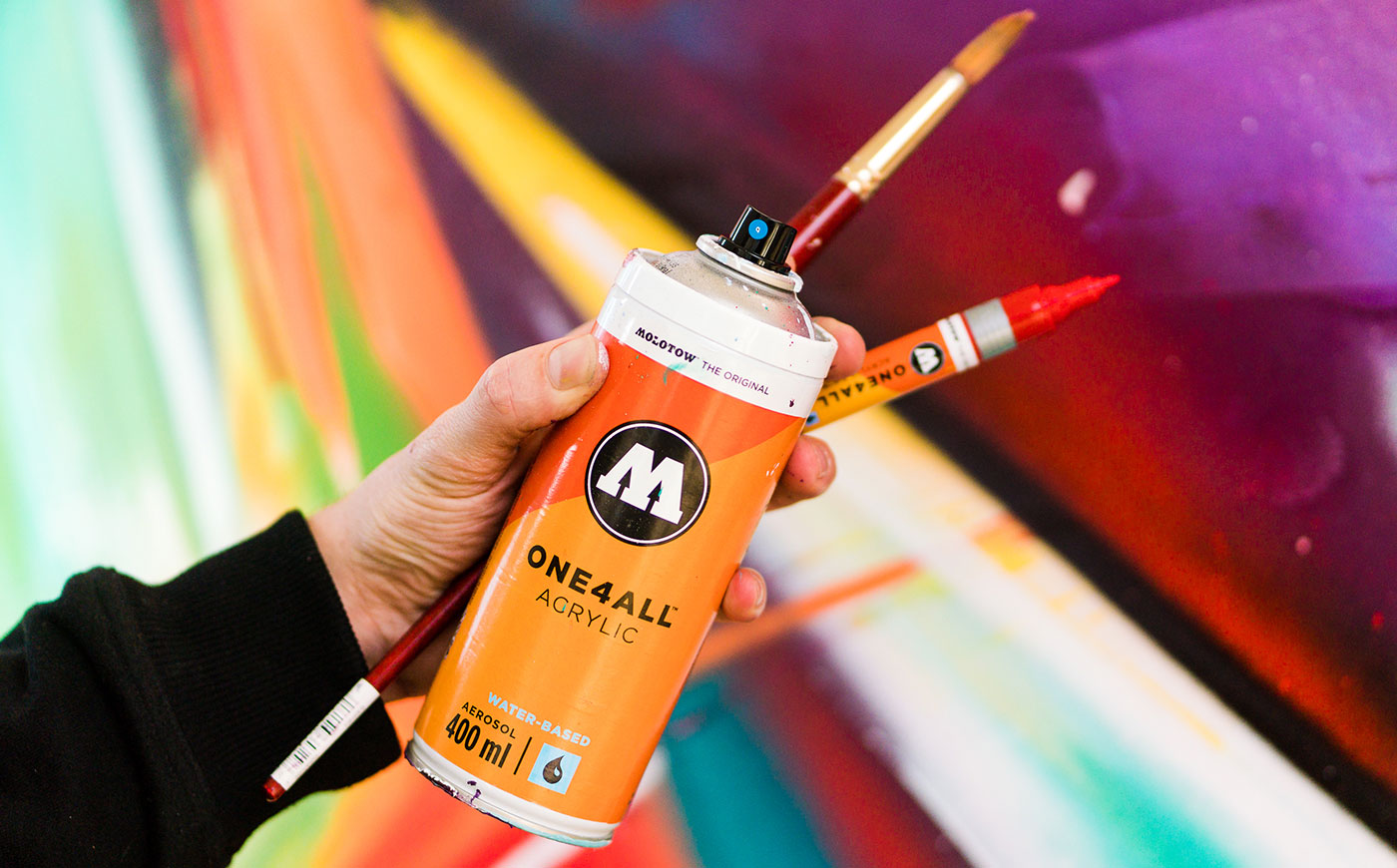 MOLOTOW™ ARTIST
The artist spray can series uses a high quality, UV resistance spray paint formula and reliable technology settings. The products of the artist series are always developed in close cooperation with international artists who work in a variety of art genres and are suitable for commissioned paintings, fine art or high-quality urban art.
PREMIUM TECHNOLOGY AND PERFORMANCE
The BELTON™ PREMIUM ARTIST SPRAY PAINT was the first urban art spray paint and is still referred to as the #1 spray can worldwide. With its UV resistant formula and proven MOLOTOW™ technology, this anti-drip spray can leaves no traces of spray dust and works in temperatures as low as 14°F.
DOUBLE FUNCTION CAP

FLOWMASTER™ VALVE SYSTEM

PATENTED MOLOTOW™-TECHNOLOGY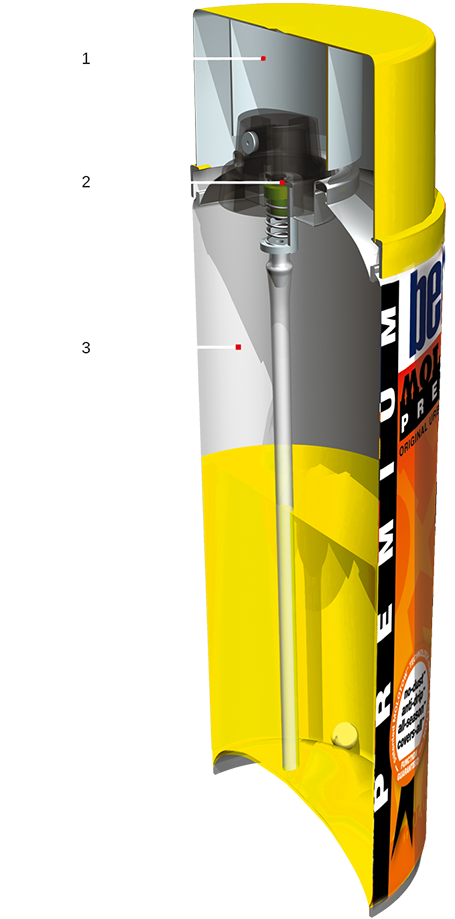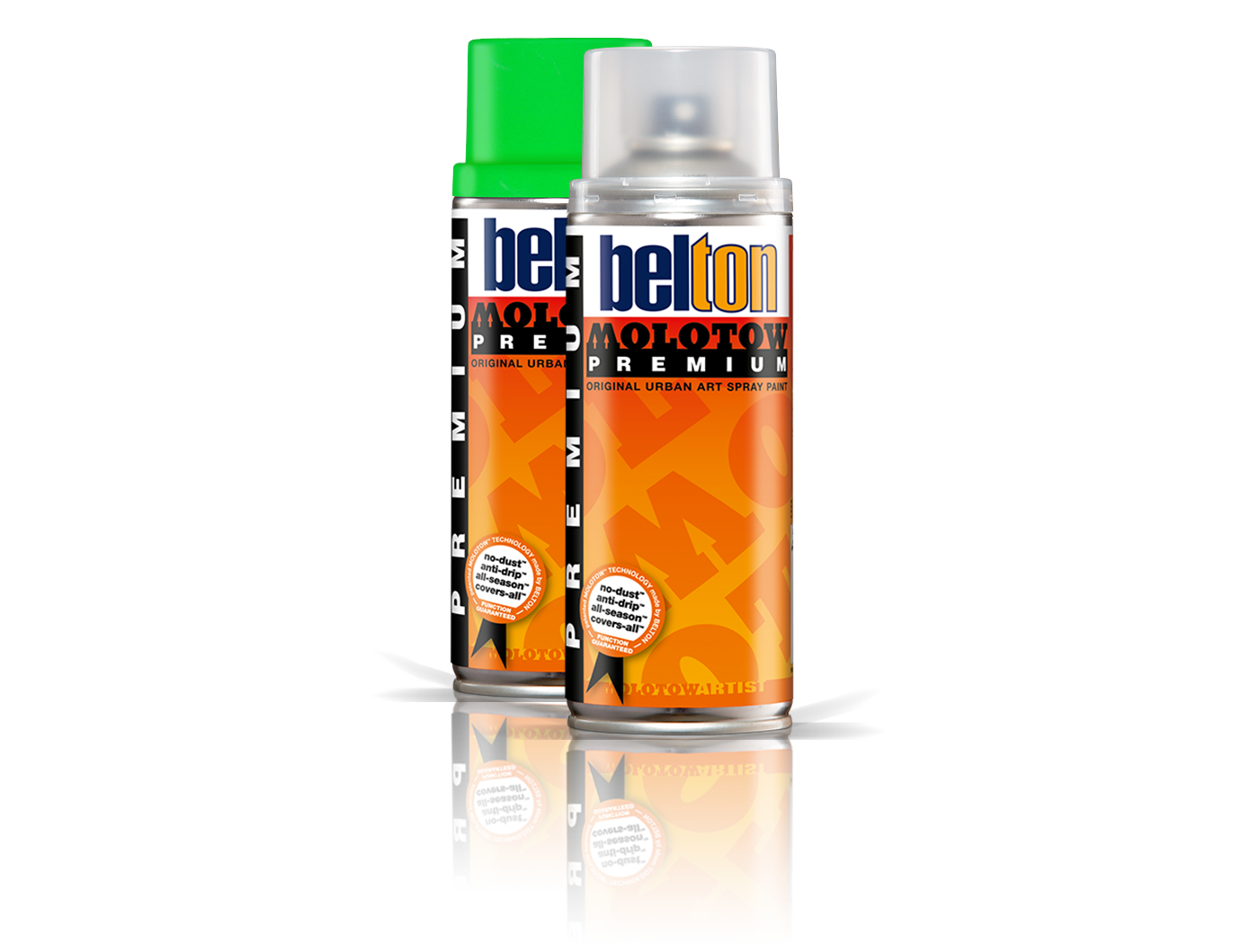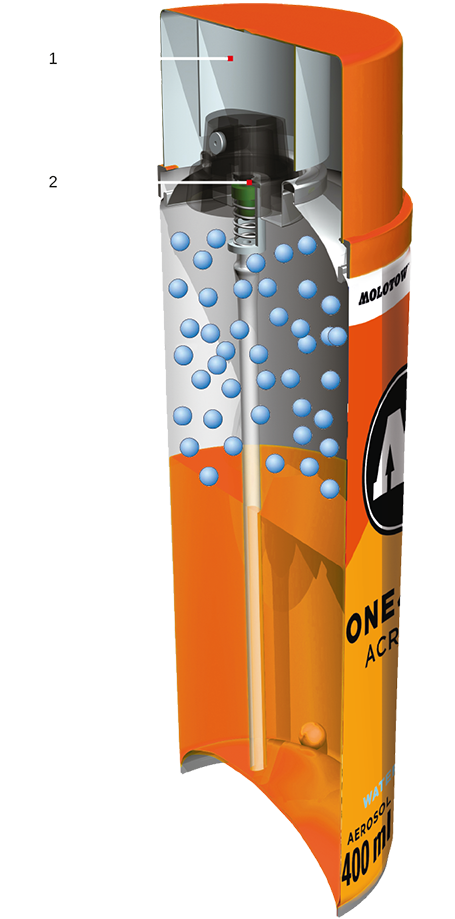 ONE4ALL™ ACRYLIC WATER-BASED SPRAY TECHNOLOGY AND PERFORMANCE
The ONE4ALL™ spray can is a high-quality acrylic dispersion. It is the perfectly fitting equivalent to the ONE4ALL™ acrylic marker system and has been developed for a combined application wet on wet. The amount of volatile solvents has been replaced by 85% water – this makes the ONE4ALL™ spray can to the most ecological on the market. The quick drying time is outstanding, especially for a water-based spray can and the low odor formula allows the indoor use of the can. Overall this spray can is the right tool for all atelier works and valuable artworks, which require long sustainability, also regarding cracks. This spray can is the first milestone of a new era.
DOUBLE FUNCTION CAP

VARI-VALVE SYSTEM