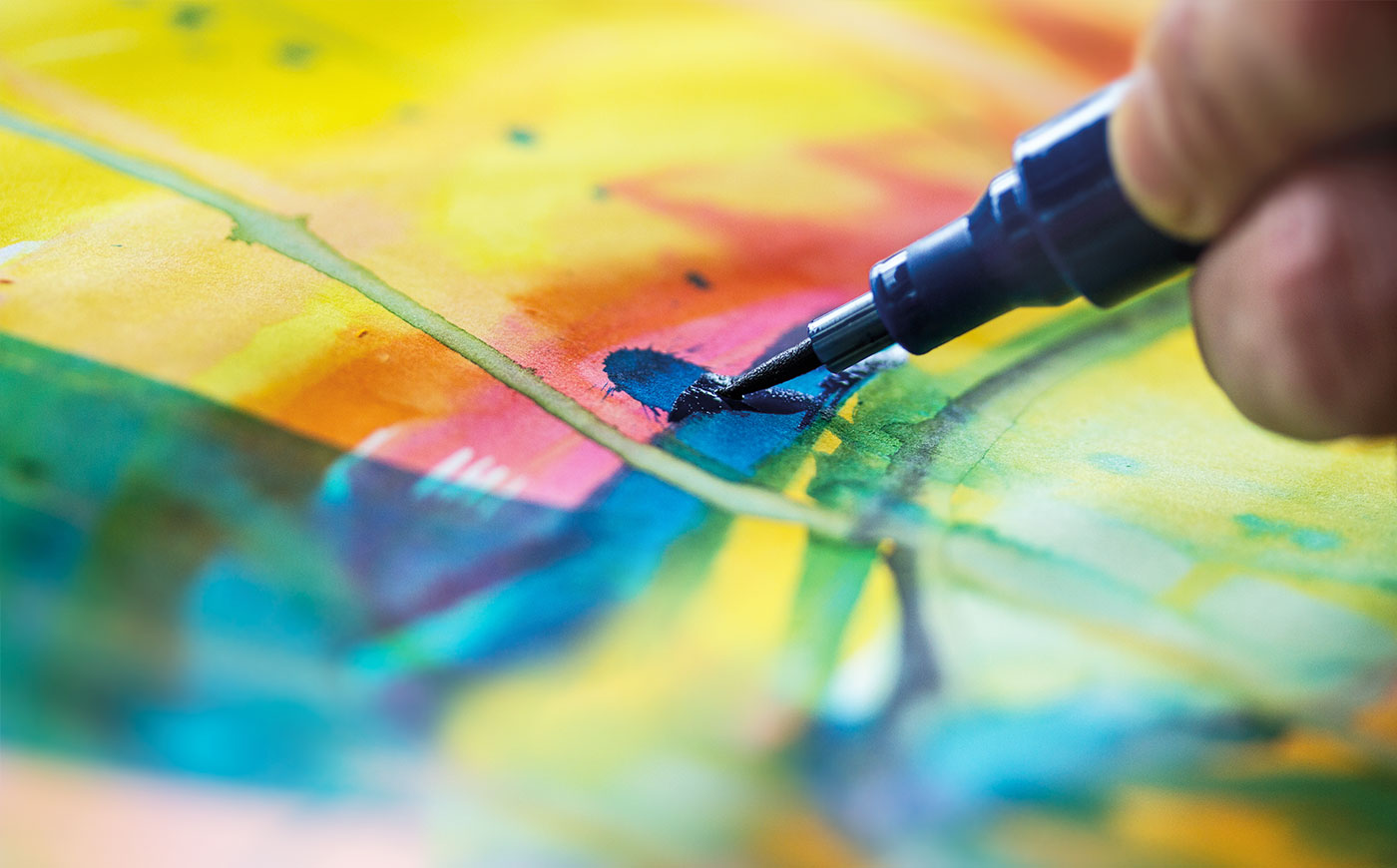 AQUA PUMP SOFTLINER
THE NEW WAY OF WATERCOLORING
The first ready-to-use AQUA PUMP SOFTLINER uses water-based ink that is ideal for all watercolor and coloring applications. The double-patented marker technology makes it easy to exchange brush tips, mix colors and refill ink with no mess. Due to its versatility, AQUA PUMP SOFTLINER is an all-rounder in the design, graphic and art sectors.
MAIN FEATURES
Water-based
Color intense ink
Transparent
Strong UV resistance with sealing (UV blocker)
Odorless Ink: food-based colorants
For indoor use
12 color shades (refills in 24 color shades)
1 mm soft brush for precise, robust strokes
Refillable
Exchangeable tips
Mixable
Video Tutorial – Aqua Ink & Marker Techniques
CREATE A MANGA CHARACTER
STEP 2
Start by coloring the skin. Mix own skin color shade with AQUA INK REFILLS and fill the ink into a MOLOTOW™ #222EM EMPTY MARKER with brush tip.
Decide where highlights should land and leave these parts blank. Note that color becomes more intense when the same part is painted over several times, so add shadowing after the face is painted.
STEP 3
Before coloring the hair, create a white arc across the forehead with MASKING LIQUID. The ready-to-use MASKING LIQUID can later be peeled off without residue to create a reflection of light.
Choose a hair color (e.g. dark blue in the ready-to-use AQUA INK PUMP SOFTLINER). But first, apply a shade that is 3–4 shades lighter as primer to give your character more personality.
Tip: The BLENDER PRO AQUA MEDIUM will make it easier to blend color.